And so the longest year in history comes to an end. Plans, schedules and lives have been altered, conversations moved digitally, home-bases moved. Throughout it all music has been a helping and, hopefully, healing, way for us to deal with the challenges and we thank you for being there with us.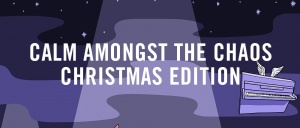 Earlier this year we released our first "Calm Amongst The Chaos" playlist, featuring songs from Mercury KX artists and designed to give one a respite from the craziness of spring time 2020. Now, as the year comes to an end we're back with a second playlist – "Calm Amongst The Chaos – Christmas Edition". Almost two hours of music specifically chosen to help over the end of the year, which for some can be a very stressful time. We hope it brings you calm and joy. Stream now.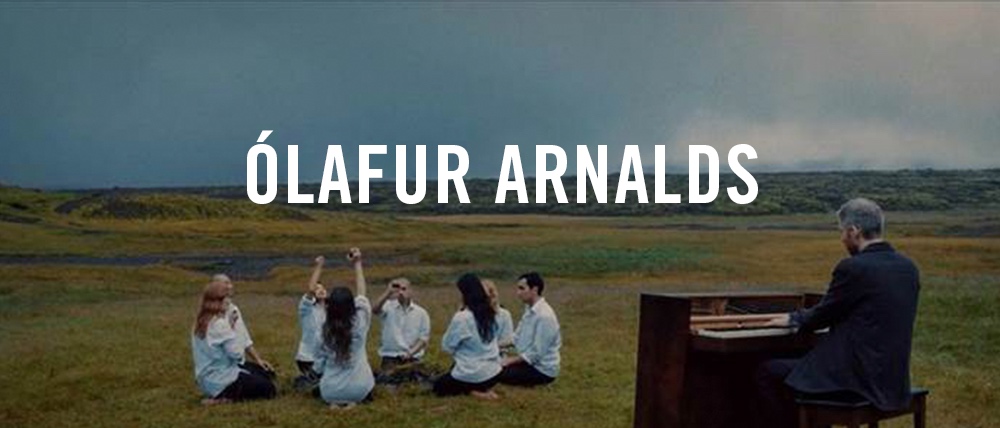 'some kind of peace' was released just over a month ago – ten songs that turned out to be very fitting for the year 2020. Tracks to help us as the year unfolded around us.
Just announced is "When We Are Born", coming in early 2021 – a film about how we connect — not only to each other, but also the world around us. Vincent Moon's film traces a metaphysical and yet thoroughly human journey based on Ólafur's life. Through themes of rituals, relationships and exploration of our inner emotional landscapes, this is a film focused on how we all move forward. Watch the trailer here.
On December 21st, the shortest day here in the northern Hemisphere, Ólafur Arnalds will release a video session from his Reykjavík studio. The performance features JFDR on 'Back to the Sky' and Ólafur's trusted string quartet, who will together perform a few songs from some kind of peace.
A reminder too that 'some kind of peace' is available to purchase, on Vinyl, CD and in t-shirt bundles via our store. Details here.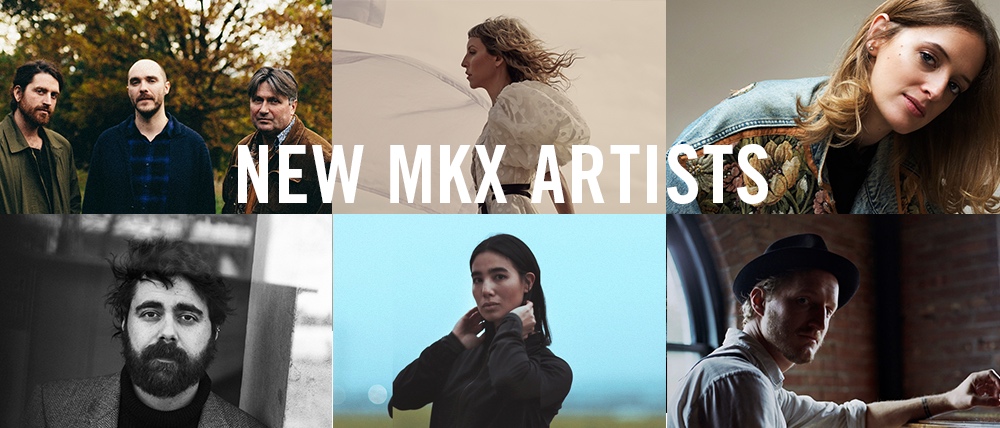 A large part of this year was looking towards a bright future – we welcomed Sophie Hutchings, LYR, Federico Albanese, Jeremiah Fraites, Josin and Isobel Waller-Bridge to our family, taking us down new avenues and paths.
Our first announcement of 2020 was the signing of Sophie Hutchings, the Australian Pianist and composer. A few short months later we released her album "Scattered on the Wind", an album infused with the ocean, the sea air – a true joy to listen to which went on to be nominated for the Australian Music Prize.
In February LYR joined Mercury KX, The band, a genre-splicing supergroup of sorts, comprised of author and current British poet laureate Simon Armitage, musician Richard Walters and multi-instrumentalist Patrick J. Pearson. Their debut album "Call in the Crash Team" unfurled as the world around it threw up challenges and difficulties. Followed by the very aptly titled "Lockdown", in aid of Refuge, featuring Florence Pugh and Melt Yourself Down – echoed back to the 17th Century bubonic plague – history repeats itself.
Award-winning composer, artist and musician Isobel Waller-Bridge signed to the label in February. Currently working on her forthcoming album, she says "With the new album, I'm starting from scratch, which is really refreshing. It makes me feel free because it means I can go wherever I like. This project will be set apart from my other work – all of this album will come from within." Isobel's debut on the label was a track called "September", featured on our FLOW compilation which is available here.
Italian composer, artist and pianist Federico Albanese joined our family in April. Albanese says, "I probably belonged on the label way before I officially signed with them. It's amazing. It's like being part of a family." As he joined the label, his first track released on MKX was entitled "The Lantern" and was part of our FLOW compilation.
Jeremiah Fraites, The Lumineers co-founder, songwriter, and multi-instrumentalist, joined Mercury KX in October, with the announcement of a new album, Piano Piano, coming in early 2021. The album, formed over a decade, honed by movement around the world and events in his life.
Our final signing of 2020 is Composer, singer and musician Josin. Her signing coincided with a collaboration with Ólafur Arnalds on his track "The Bottom Line", but she also contributed a track to our FLOW compilation earlier in the year.
We can't wait to share more from these amazing artists with you in the new year.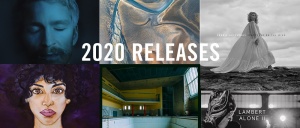 We started the year with Oceans, a superb collaboration between RY X and Ólafur Arnalds – listen here.
On the 1st of May, we released our compilation album "FLOW", celebrating our third anniversary with a selection of tracks from MKX artists, as well as some of our friends. "In our third birthday year, we want to celebrate our growing label and abundance of talent and new music as we continue to introduce new artists into the family. 'FLOW' represents the fabric and ethos of our label and is a celebration of the incredible people we're lucky to work with everyday". Available digitally and on clear vinyl here.
All That Is Not Solid from Luke Howard – recorded live in Tempo Rubato, Melbourne just before everything went into lockdown, released into a world where live events were on hold. Only a few short months and everything changed, this release bridges both worlds. Listen here. Also out from Luke this year was EP Dark Angels with Tilman Robinson, listen here.
Love Letters from Anoushka Shankar documents a time of profound flux for Anoushka. Health issues, heartbreak, domestic upheaval: "These were difficult times, which pushed me into some very vulnerable places. I've written from a personal place before, but this time there was something particularly tender about the process. It was a creative challenge to be brave enough to allow the music to remain as raw as it began". The release, since nominated for a Grammy Award, was written with a host of trail-blazing women: singer and co-producer Alev Lenz, twin sister vocal duo Ibeyi, singer and cellist Ayanna Witter-Johnson, renowned Indian singer Shilpa Rao, Brooklyn-based mastering engineer Heba Kadry (Björk, Slowdive) and British audio mastering engineer Mandy Parnell (Aphex Twin, The XX). Available on vinyl, or digitally here
Lambert, the ever-evolving, ever-mysterious, ever-prolific artist shared a 6 track EP, Alone II, during the summer – a reaction to the moment after you finish something, beit good or bad "with endings you kind of have a win-win situation." As the year progressed, something new came from Lambert – the first in a series of collaborations with mysterious artists that'll lead up to January's release of his next album "False". Investigate the release too via the weekly release of "The Lambert Archives". Jump in and examine their stories.