To celebrate our 4th Birthday, each day from 17th to 20th March, Mercury KX will host a series of artist performances at SXSW online, with sets from Sebastian Plano, Lambert, Luke Howard and Sophie Hutchings kicking off the SXSW music programme each day at 12.30 CDT/5.30pm GMT.
French music streaming and downloading service Qobuz is officially sponsoring the SXSW performances, find out more about them via qobuz.com
SXSW Online Set times: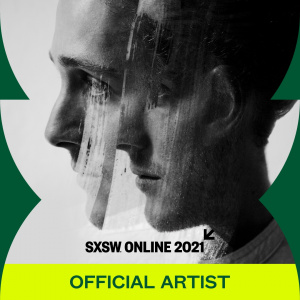 Wed 17th March – Sebastian Plano
12:30 pm CDT / 17:30 pm GMT
Sebastian Plano is an Argentinian composer, producer and musician, currently based in Berlin. His Grammy nominated 'Verve' album of 2019 was also highly acclaimed internationally. Plano began playing the cello at age 7 and by age 12, he was starting to interpret his imagination as sounds. His approach to electronic music is intrinsically linked to his years of chamber music and orchestra playing. In his work, Plano mixes electronics and acoustic instruments into large ensemble pieces. His one man approach gives a genuine and unique sound to his music. An exciting 2021 has already begun for Plano, with his written and recorded string pieces featuring prominently on the UK Number 1 album 'Not Your Muse' from BRIT Award winning Celeste. Plano's next extraordinary album is on the horizon, keep your eyes peeled.
"Plano plucks heartstrings as effectively as his cello strings" Uncut
---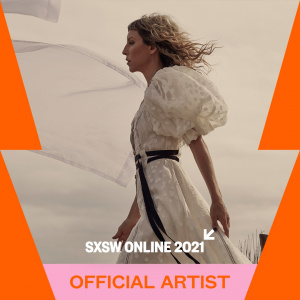 Thurs 18th March – Sophie Hutchings
12:30 pm CDT / 17:30 pm GMT
Sophie Hutchings spent a good deal of her childhood outdoors, by the ocean. "There's a peace that comes over you when you're in the ocean or gazing at its horizon." – she explains. Sophie's music, influenced by the almost otherworldly effect of that natural land-scape imprinted in the artist's psyche, is ruminative and dreamy. Scattered On The Wind – Hutchings' first release with Mercury KX [April, 2020] – is a spellbinding affair, an elegant and transcendent meditation on "surrendering to the unknown, trusting that things will align."  With a growing, global fan base, Hutchings is no longer the introverted pianist of her teenhood. "I pour so much emotional energy into my music; I think that's why I was so desperately shy about performing it when I was a teen. But I have confidence in my vision now – partly through experience, and partly through the relationship I have with my audience.  They've taught me to trust and believe in what I'm doing."
"an intimate, contemplative quality; sometimes melancholic, often with an exhilarating beauty." The Guardian
---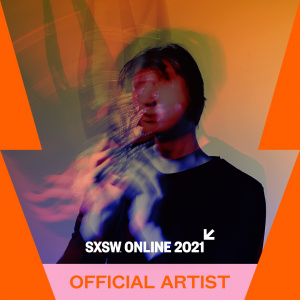 Fri 19th March – Lambert
12:30 pm CDT / 17:30 pm GMT
Lambert first emerged with 2014's self-titled album, which ignited the world of contemporary classical music – largely because it showed Lambert was a talent too broad to be pigeonholed as "contemporary classical pianist". Never seen without his mask, speculation naturally intensified as to his identity. Rumours suggested Lambert had opened a camp where he trained promising musicians how to "become Lambert". Lambert's 2021 album False is a natural next step from the 2019 release, True. False takes the listener on a journey through the lore and beautifully bonkers truths of the 'Lambiverse' – Consisting of 14 collaborations, False is Lambert's most dazzlingly diverse album yet.
"'False' is one of those albums that manages to distil pop culture whilst taking elements from the classical world to create something mesmeric and enticing." Clash
---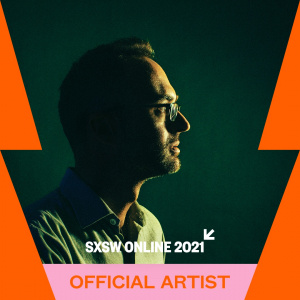 Sat 20th March – Luke Howard
12:30 pm CDT / 17:30 pm GMT
Australian Music Prize long-listed composer Luke Howard has scored films and performed with artists as diverse as Lior and Jeff Mills. Though instrumental, Howard's songs perform a function unique to music as a medium – that of evoking without describing, bringing listeners to a feeling which defies articulating. 2018 saw the release of Howard's third solo album Open Heart Story, which explores fragmented relationships, childhood memories and the passage of time. He has toured extensively with shows in Amsterdam, Berlin, Hamburg, Istanbul, London, Moscow, and Warsaw. Back home in Melbourne, Howard composed music for the short film The Sand That Ate The Sea (winner of the 2020 APRA/AGSC Award for Best Music for a Short Film) and the theatre work The Shadow Whose Prey the Hunter Becomes (Back To Back Theatre).
"absolutely heavenly" Mary Anne Hobbs, BBC Radio 6