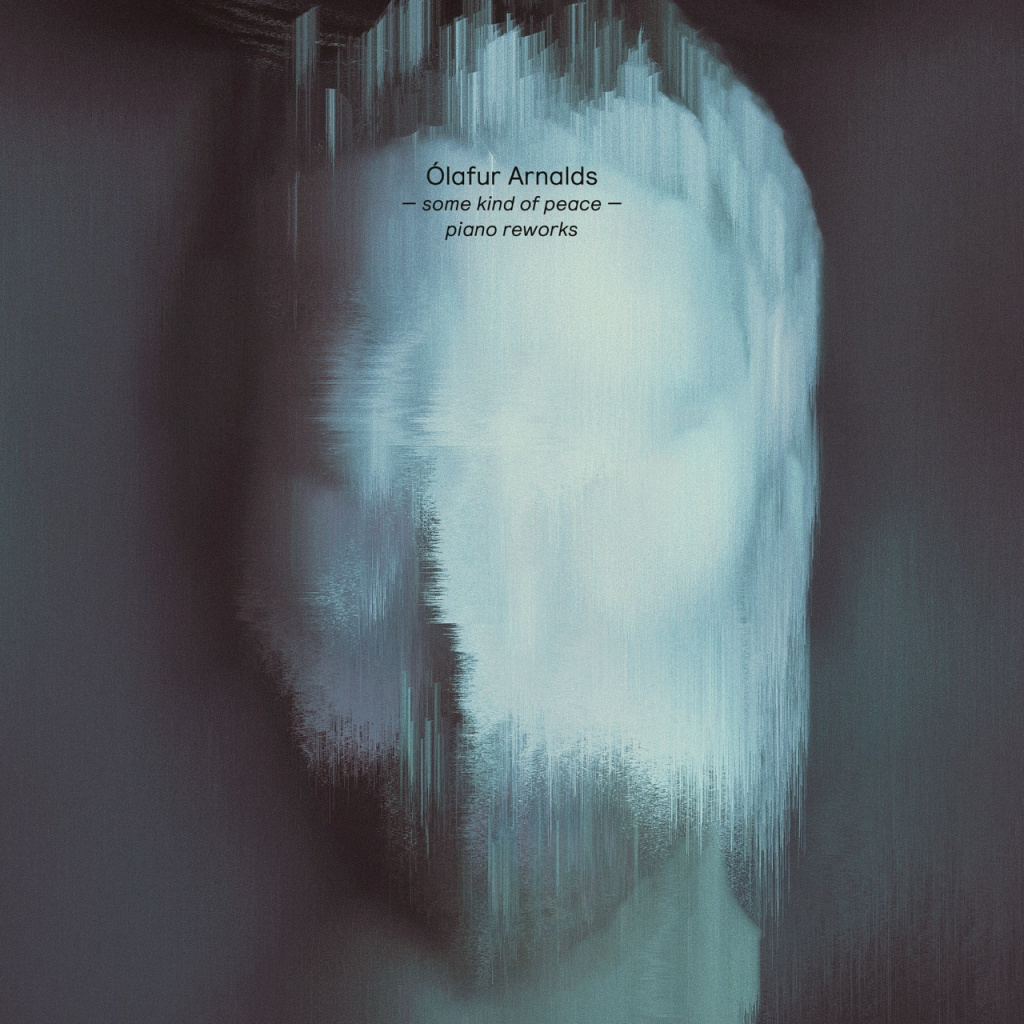 Alfa Mist, Yiruma, Dustin O'Halloran, tstewart (Machinedrum) and more reimagine Arnalds' 2020 breakthrough album 'some kind of peace'. Out October 28th via Mercury KX, preorder here
Hania Rani launches the series today with a mesmerizing rework of 'Woven Song', listen here
"A song is never finished. A piece of music can take on any form, evolve and breathe with whomever is playing it." – Ólafur Arnalds
The innovative modern classical composer, performer and producer, Ólafur Arnalds, brings together a diverse group of friends and collaborators for 'some kind of peace — piano reworks'. With the piano central to each track, the album's sonic world ranges from classical strings to ambient electronics. Ólafur invites these ten artists to experiment and recreate his last album 'some kind of peace' – an album which featured Ólafur's two Grammy-nominated tracks, 'The Bottom Line' (feat. Bonobo) and 'Loom' (feat. Josin).
Collaboration is the cornerstone of Ólafur's work. Calling upon his creative community, he believes that music can live on as a moving, breathing organism. As he notes, "The heart of a song lives in the performer". Released in October, this distinctive 10-track album celebrates each artist's individual character, sound and interpretation as the essence of each song. The line-up spans modern classical, electronic, jazz and alternative worlds, performed by globally-admired South Korean pianist and composer Yiruma, American pianist and composer Dustin O'Halloran, genre-blurring UK jazz pianist, producer and rapper Alfa Mist, electronic producer Machinedrum's alter-ego tstewart, singer-songwriter, producer and composer JFDR, Berlin's pianist, producer and composer Lambert, Australian pianist and composer Sophie Hutchings, cinematic pianist and composer Eydís Evensen and cross-genre pianist, composer and producer Magnús Jóhann.
The award-winning Polish pianist and composer Hania Rani launches the album today with an intricate interpretation of 'Woven Song' (listen here), a solo piece featuring her on piano and her hypnotic soft humming. The single is released alongside an intimate visual dive into her world as an artist, from her apartment in Warsaw shot on 16mm film (watch here). Performance and short creative process videos will be released for select tracks ahead of the album. Of her creative approach, Hania notes, "I think you need to decide what it is you want to bring, what kind of feeling, what kind of atmosphere and what kind of state you want to leave the listener in. I simply just hummed the melody, as I would do when I am alone. Somehow, this is both soothing and fragile."
The news coincides with Ólafur's current 'some kind of peace' world tour, which includes a show at Bridgewater Hall in Manchester and two nights at London's Hammersmith Apollo in September 2022.
Tracklist below:
1. Eydís Evensen: Loom (Piano, Violin, Viola, Cello, Double Bass)
2. Hania Rani: Woven Song (Piano, Vocals)
3. Dustin O'Halloran: Spiral (Piano)
4. Sophie Hutchings: Still / Sound (Piano)
5. Lambert: Back To The Sky (Piano, Guitar, Drums)
6. Alfa Mist: Zero (Piano)
7. tstewart: New Grass (Piano, Guitar, Electronics)
8. JFDR: The Bottom Line (Piano, Vocals)
9. Yiruma: We Contain Multitudes (Piano)
10. Magnús Jóhann: Undone (Piano)